This is a list of art classes currently in progress at Crooked Tree in Traverse City. This list is provided here for reference and for current students searching for supply lists and other information.
---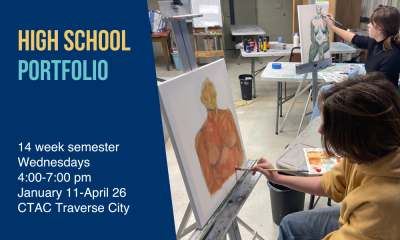 Wednesday, January 11 - Wednesday, April 26
Time
Wednesdays, 4:00 pm - 7:00 pm
Grade Range
8th grade - 12th grade
Build a competitive art portfolio and take the next step with your creative practice.