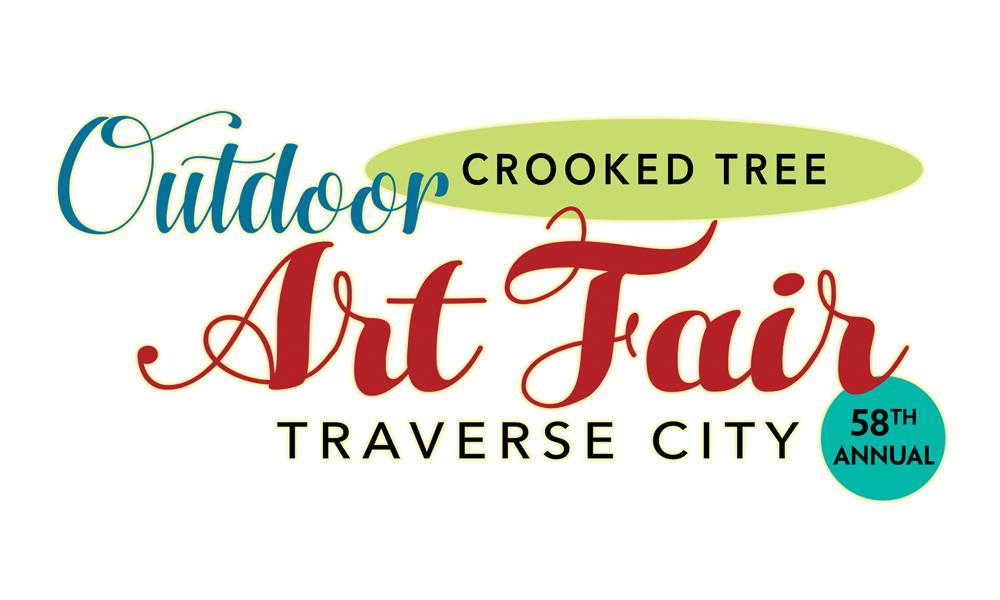 Crooked Tree Arts Center proudly presents the
58th Annual Outdoor Art Fair on Saturday, July 28, 2018!
Admission is free, and ample parking is conveniently located.  
Fair hours are 9:00 am - 4:00 pm.
Due to construction on campus, the art fair will be held behind the new dorm - North Hall #18. 
See map below.  Area designated in the red dotted line area.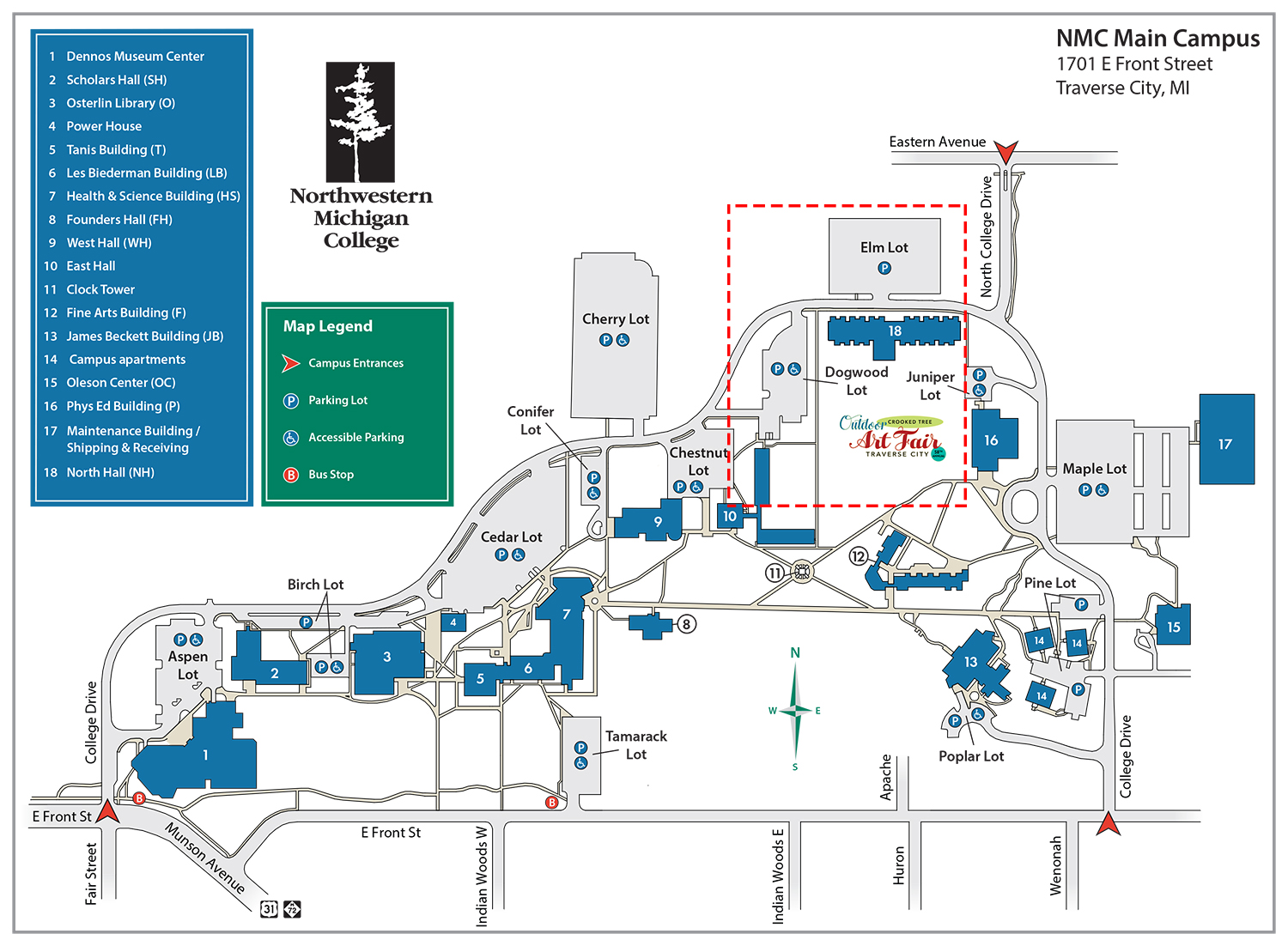 2018 ARTISTS:
Baskets
Laura Zientek
Samuel Yao
Clay
Amy Droste
Cora Smith
Marie Gougeon
Nancy Grimsley
Jim Reiert
Drawing/Graphic Arts
Fiber
Mary Lou Babich
Kimberley Johnson
Linda Kustra
Carol Krajnik
Donna Mundschau
Evelyne Mutisya
Glass
George Bochnig
Diana Shaw
Carmen Kennedy
Jewelry
Sally Gardner
Laura Schichtel
Kathy Maciag
Renate Favour
Leather
Jenelle Farkas
Mixed Media
Linda Huppert
Len Puzewicz
Karen Barden
Cheryl Grabski
Tina Tavolacci
Dick Davis
Julie Goodin
Diane Brandt
Painting
Debbie Lamson
Janice Garrett
Kathleen Spellman
Kathy Begala
Tom Ludwig
Mike Hyrman
Photography
Andrea Otto
Sculpture
Anthony Slichenmyer
Wood
Richard Burke
Julie Bowen