Support the School of Ballet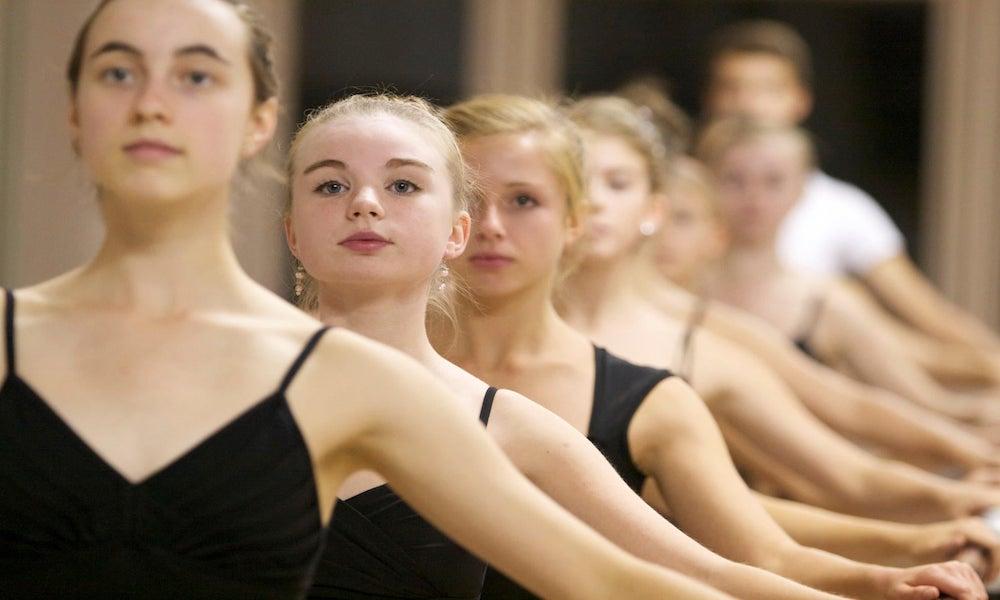 Founded nearly 20 years ago by Artistic Director Heather Raue, the CTAC School of Ballet trains young people for careers as professional dancers and artists and empathetic citizens of the world. The School of Ballet offers professional training in ballet and alternative dance styles and techniques, as well as stagecraft, lighting and choreography. Our students have gone on to dance professionally in many American dance companies including Miami City Ballet, Charlotte Ballet, Oregon Ballet Theatre, Deeply Rooted Dance Theatre and have attended prestigious university BFA programs in dance and dance related careers. Our professional, qualified instructors, most of whom graduated from the School of Ballet, have returned home to join our faculty.
We are proud to have brought world-class dance education to over 4,000 students in Northern Michigan. Our students have participated in 23 full-length ballets, including Alice in Wonderland, Peter Pan and Wendy, The Wizard of Oz, The Trumpet of the Swan, Cipollino, Cinderella, Fantasia Reimagined, Le Petit Prince, Sleeping Beauty, FLOW, and Snow White. Not to mention many years of Nutcracker and student choreographed/directed performances. 
Due to our growing reputation over the past several years we have enjoyed collaborations with numerous regional and national choreographers and composers and orchestras.  
We are looking forward to providing our community with another great 20 years, and beyond. This community has made our accomplishments possible. We keep ticket prices low to make our shows accessible to a broad audience, and we annually provide thousands of dollars in scholarships to many of our dancers to attend classes at CTAC in addition to subsidizing their summer intensive programs across the country.
As we continue to grow the program, we need to ask you for help. Our past and current donors have seen a tremendous yield on their investment in the School of Ballet. Everyone who attends our shows or takes our classes benefits from what those donors have done, and we thank them deeply. We are asking you to please consider joining the ranks of our donors so that you too can take pride in the continued growth of our exciting and vital program.