Winter Guided Tour with Hands-On Activity:
Monday-Friday, January 23-March 22, 2018 (9:30 – 11:00 AM)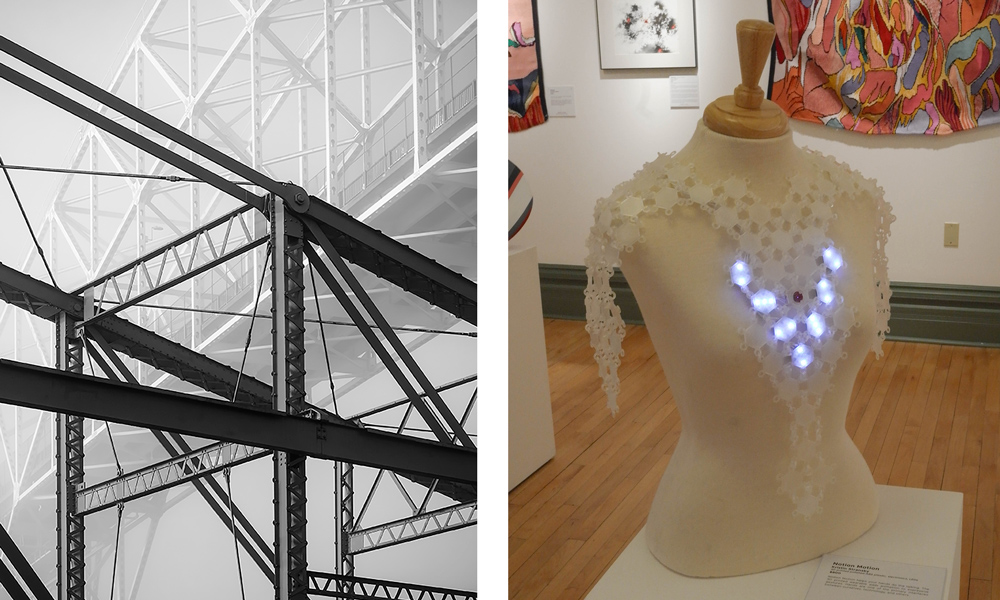 2018 Annual Juried Photography Exhibition
The exhibit includes works by photographers across the state of Michigan and beyond. The exhibit was juried by Bill Schwab, a widely published artist and host of the annual Photostock Festival.
Hand in Hand: Craft & New Technologies
Hand in Hand: Craft and New Technologies is an exhibition of contemporary craft and design objects that explore the nexus of traditional handcraft techniques or forms with new and innovative concepts, materials, methods, tools, processes, or approaches. 

Docent Tour Schedule:
9:30 AM - 10:15 AM - Gallery Tour
10:15 AM - 11:00 AM - Hands-On Activity
Things to Remember:
Students should meet in lower level entry way prior to 9:30 AM.
To assist our docents, students should wear name tags.
Please provide one adult chaperone per ten students attending the tour.
In the event of a school closing, docent tours will be cancelled.
Please call Megan DeWindt to book this tour at (231) 347-1236.
---
Spring Self-Guided Tour:
Monday-Friday, April 9– May 4  (9:00 – 11:30 AM OR 12:00 – 2:30 PM)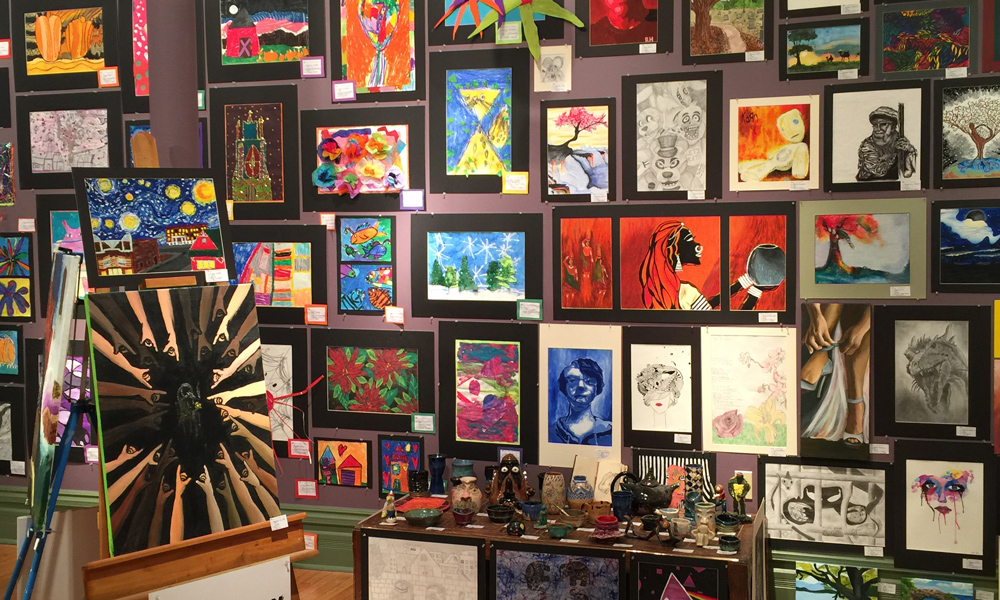 2018 Youth Art Show
Both galleries at CTAC are dedicated to showcasing the creativity of young artists from Charlevoix & Emmet counties from Kindergarten through 12th grade. The exhibition will be open from April 7, 2018 - May 5, 2018. The reception is on Saturday, April 7, 2018 between 2-4 PM.
Please call Megan DeWindt to book this tour at (231) 347-1236.