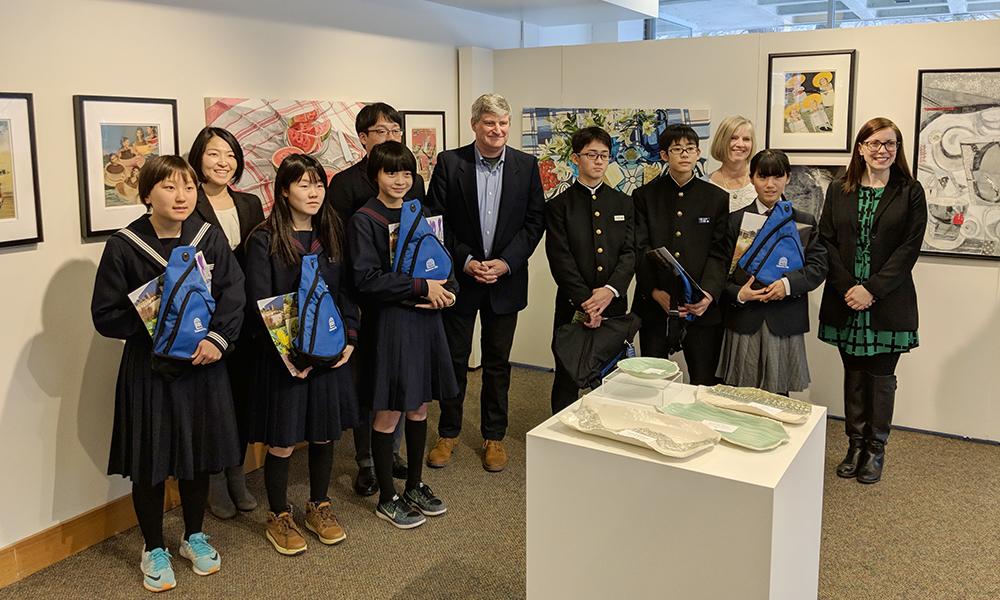 We offer interactive tours led by CTAC staff or trained docents that build critical thinking and visual literacy skills through close examination and discussion of original works of art.
Tours typically last 30-45 minutes. You may schedule a tour to include an art activity.  This month's art activity is designed for art created from the inspiration of music.
There is no charge for tours.
Please contact Kristi Wodek at kristi@crookedtree.org or call (231) 941-9488 for more information or to schedule a tour.
---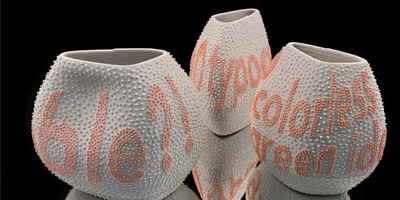 April 2018
Visit "Hand in Hand:  Craft and New Technologies"
For many people, craft is wooden chairs and pottery, all lovingly constructed by hand.  With the industrial revolution and mass production skill and imagination were seen as being removed as factories, assembly lines and mass manufacture took over. The creativity once associated with handmade objects and craft became more exclusively associated with the fine arts.  The marriage of modern technology and craft represents a return to a pre-industrial values where creative intelligence and skill in making went together.
Come and tour this show, to see how contemporary artists are using modern technology as a tool in their creative process.  It is a great opportunity for students of all ages to see how they can put their interest and use of technology to push the creative boundaries to new heights.
While visiting Hand in Hand you will see art made from 3D printers, clay sculptures made using 3D printers, laser cut wood, tapestries and weavings, jewelry and a sculpture that was designed to capture the movement of the water on paper inspired by our very own Boardman River by local artist, Richie Gunn.