About the School of Ballet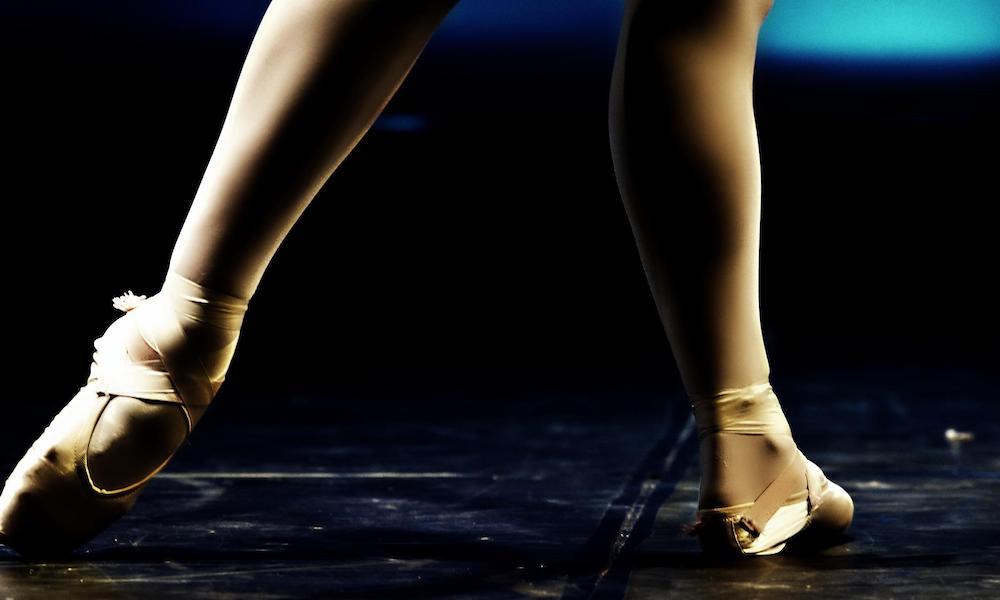 Through the professional training our students receive, they are able to attend summer intensive programs at some of the leading national and international dance schools. Each year our students receive acceptances, upon audition, in order to attend these prestigious summer intensives. Many of these dancers would be unable to afford to do so without the Dance Scholarship Fund.
After successfully being immersed in the dance world, some of the CTAC School of Ballet alumni have moved back to Northern Michigan and are on the CTAC School of Ballet staff, passionately perpetuating the next generations of dancers.
---
CTAC School of Ballet Staff

Artistic Director
Heather has dedicated her entire life to dance. Since she was three years old, she was determined to become a ballet teacher and choreographer. Her dancing took her to The Dallas Metropolitan Ballet, Booker T. Washington HSPVA, City Ballet of Houston, Houston Ballet, Dallas Black Dance Theatre, Boston Ballet, Hartford Ballet, and Texas Christian University. Heather founded Crooked Tree Arts Center School of Ballet in 2003 and presently directs the program, as well as instructs the Intermediate and Upper Level ballet classes of CTAC School of Ballet.

In 2010, she received the Dance Teacher Award in New York City, presented by Dance Magazine. Heather's choreography has received multiple commissioned collaborations with the Great Lakes Chamber Orchestra (2011, 2012, 2019), Great Lakes Center for the Arts (2023), and selected and performed at Midwest RADFest 2020.
Assistant to the Artistic Director
Finley started dancing with the School of Ballet in 2008 and presently works as the Artistic Director's Administrative Assistant as well as teaches Dance Fusion and Upper Level contemporary.
Upon graduating from high school, Finley attended the University of Illinois at Urbana-Champaign, pursuing a BFA in dance. They presented their choreographic work in collaboration with the School of Ballet dancers at the Midwest Regional Alternative Dance Festival's Youth Performance in 2018, 2020 and 2021. During the summer of 2021, Finley held an internship with Bates Dance Festival, performing technical production duties for the festival's performances. The following fall, they studied screendance one on one with the legendary Peter Sparling, learning the techniques of creating choreography for the camera. Finley recently completed the Pilobolus teacher training workshop through Pilobolus' summer intensive. Finley's teachings include a variety of contemporary and modern dance techniques, contact improvisation and screendance.
Karrie Benedict
Instructor/Choreographer
Karrie Benedict began her dance training at The Bullard School of Ballet where she was trained through the Royal Academy of Dance by Theresa Bullard. At age 11 she was accepted as an apprentice into a pre professional program under the direction of Bullard, and received a promotion to Soloist three years later, dancing in this position throughout high school. Karrie went on to earn a BFA Honours degree from York University in Toronto Ontario, with a double major in Ballet and Modern Dance.
After graduation, Karrie returned to Michigan where she studied and performed Hawkins Modern Dance at Wellspring under the direction of Cori Terry. She continued her Modern Dance studies in Champaign Illinois with Jose Limon company dancer Chester Wolenski.
Karrie taught dance at Concord Academy Petoskey for  7 years, and then began teaching at the CTAC School of Ballet in 2008. In addition to teaching Beginning and Beginning/Intermediate ballet, she choreographs for the School of Ballet's annual Nutcracker.
Hannah Bianchi
Instructor/Choreographer
Hannah Bianchi is a 2011 alum of CTAC School of Ballet. After graduation, she danced with Deeply Rooted Dance Theater in Chicago for two years before continuing her studies at SUNY Purchase Conservatory of Dance. Hannah graduated summa cum laude in 2017 with a BFA in Dance with a Production Concentration and now enjoys being immersed in the dance world through teaching, directing and theater tech. She has stage managed for multiple dance and theater companies at various theaters including New York Live Arts, Mark Morris's James and Martha Duffy Performance Space, the Neuberger Museum, and Ailey Citigroup Theater. Hannah has taught at various studios across New York and Chicago and is an American Ballet Theater Certified Teacher who has successfully completed the ABT® Teacher Training Intensive in Pre-Primary through Level 5 of the ABT® National Training Curriculum. Along with teaching Intermediate and Upper Level Ballet, Hannah also designs lights for CTAC School of Ballet performances. She also directs the Harbor Springs Performing Arts Center and choreographs for the school musicals. Hannah is honored to share dance in Northern Michigan and hopes to one day be as inspirational and influential to her students as Ms. Heather is to her.
Eleanor Chaney
Instructor/Choreographer
Eleanor began dancing at the age of 5 and began her ballet training at the CTAC School of Ballet at age 14. During her time as a student with the School of Ballet, she had the opportunity to attend summer dance intensives at Ballet Chicago, Sacramento Ballet, and San Diego Ballet. Upon graduating in 2019, Eleanor moved to California to dance in the Bay Area and spent two years dancing with the Los Angeles Ballet. Eleanor returned to Northern Michigan last year and is excited to be working with the School of Ballet students. She hopes to help them grow as both dancers and people. 
Ellie Esford
Instructor/Choreographer
Born and raised in Northern Michigan, Ellie (Conners) Esford began dancing at age 11 at the CTAC School of Ballet under the direction of Heather Raue. At age 15, she attended a year of training at the Pittsburgh Ballet Theater School. A few years later, Ellie went on to train at the Alonzo King Lines Ballet Training Program in San Francisco, CA. Upon graduating from the training program in 2015, Ellie moved back to Northern Michigan. In 2019, she continued her movement education by obtaining her Yoga Teaching certification. She currently offers Yoga and dance classes in the Northern Michigan area with her focus in learning and teaching how to move the body in a way that serves the mind, body, and soul. Although she has a deep love and understanding for ballet technique, her primary offering at the School of Ballet is improvisation.
Marie Millard
Instructor/Choreographer
Marie Millard grew up in Alanson, Michigan, and started taking ballet classes from Ms. Heather when she was 8. At age 14, she moved to NYC to study at The School of American Ballet. After graduating from SAB in 2016, she went on to dance alongside both Pacific Northwest Ballet and Oregon Ballet Theater in their second companies. Marie is honored to be back in Michigan and to get to share her love of dancing with the blossoming students of the CTAC School of Ballet.
---
CTAC School of Ballet Accomplishments
(2003-present)
# Of students who have attended the program: Over 3,900
Full-length ballets performed: 24
Most notably: Alice in Wonderland, Peter Pan & Wendy, The Wizard of Oz, The Trumpet of the Swan, Cipollino, Cinderella, Fantasia Reimagined, Le Petit Prince, Sleeping Beauty, FLOW, Snow White, and The Nutcracker (2013-2022).
Student directed/choreographed performances: 16
Unique concert select performances: 16
Collaborations with professional choreographers, orchestras/musicians/composers: 9
Our students have attended the following summer & year-round programs:
The Ailey School
American Ballet Theatre
American Dance Festival
Ballet Hispanico
Ballet Met
Blue Lake Fine Arts Camp
Bolshoi Ballet School
Boston Ballet School
Boys Ballet Intensive
Burklyn Ballet School
Carolina Ballet School
Central Pennsylvania Youth Ballet
Charlotte Ballet School
Chautauqua School of Dance
Cincinnati Ballet School
Colorado Ballet School
Complexions Contemporary Ballet School
Deeply Rooted Dance Theater
Exploring Ballet with Suzanne Farrell
Forrest Academy of Ballet
Gelsey Kirkland Academy of Classical Ballet
Grand Rapids Ballet School
Houston Ballet Academy
Indiana University SI
Interlochen 
Joffrey Midwest, NY summer programs & Collegiate program
Juilliard SI
Kaatsbaan – Extreme Ballet
Kansas City Ballet School
Kennedy Center Ballet Master Class Series
Kirov Academy of Ballet
LINES Ballet School
Los Angeles Ballet School
MELT North Carolina Dance Theatre
Miami City Ballet School
North Carolina School of the Arts
Northwest Professional Dance Project
Oklahoma City Ballet
Oregon Ballet Theatre
Pacific Northwest Ballet School
Philadelphia Ballet School
Pittsburgh Ballet Theatre School
Royal Winnipeg Ballet School
Sacramento Ballet School
San Francisco Ballet School
San Francisco Conservatory of Dance
Saratoga Springs Dance Intensive
School of American Ballet
School of Ballet Austin
School of Ballet Chicago
SEEDS
Suzanne Farrell's Cedar Island Program
Texas Ballet Theater School
Our students' achievements upon graduating from the School of Ballet
Professional Dance Companies:
Miami City Ballet
Suzanne Farrell Ballet
Oregon Ballet Theater
Charlotte Ballet
Cincinnati Ballet
Virginia National Ballet
Pacific Northwest Ballet
Deeply Rooted Dance Theatre
Ninja Ballet, New York
Rachel Thorne Germond Performance Collage
Grand Rapids Ballet
Company SBB
Professional Dance Training/Apprentice Programs:
School of American Ballet pre-professional program
Gelsey Kirkland Academy training program
Pacific Northwest Ballet trainee program
Los Angeles Ballet apprenticeship
Alonzo King Lines training program
Miami City Ballet pre-professional program
Pittsburgh Ballet Theatre training program
Boston Ballet training program
Bachelor of Fine Arts (BFA) education and degrees from:
University of Michigan
New York University
State University of New York (SUNY) Purchase
University of Illinois
Texas Christian University
Mercyhurst University
Dominican University (California)
Western Michigan University
Dance-Related Careers:
Choreographer, Youth America Grand Prix
Guest Instructor, Pittsburgh Ballet Theatre
Development/Grantmaking Manager, Dance/NYC
Production Associate & Educator, The Yard
Dance Instructor, North Seattle College
Director, Harbor Springs Performing Arts Center
Light Design Artist, Great Lakes Center for the Arts
Certified Instructor, American Ballet Theatre
Artistic Director/Founder, Croft Residency
Tech Intern, Bates Dance Festival
Tech, Midwest Regional Alternative Dance Festival
Assistant to Artistic Director, Grand Rapids Ballet
Assistant Stage Manager, Karsai Theatre Project (NYC)
Assistant Producer, Blanca Li
Dance Studio Owner, Beautiful Feet Dance Studio
Instructor/Choreographer, CTAC School of Ballet
Assistant to the Artistic Director, CTAC School of Ballet