Pre-Professional Dance Program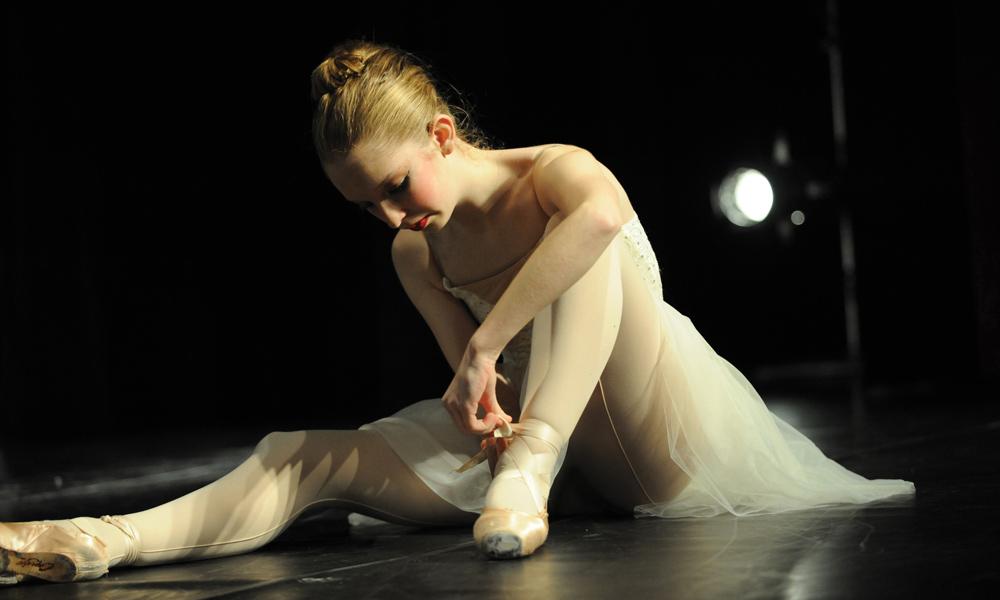 Since 2003, the School of Ballet has been training young people in Northern Michigan and beyond for careers as professional ballet dancers and artists. In addition to providing our students professional training in the technical elements of classical ballet, we also instill in them discipline, creativity, and perseverance. These are skills that will serve them well throughout life in any endeavor.
At the beginning of April, Crooked Tree Arts Center awards it's pre-professional students scholarships to assist them with the tremendous cost of their education away from home. Summer programs average $5,000 for tuition and housing. CTAC School of Ballet dedicates it's Nutcracker proceeds, as well as June & August performances to the CTAC Dance Scholarship Fund. To make a difference in one of our dancer's futures, donations can be made, year round, to the CTAC Dance Scholarship Fund.  Please contact Crooked Tree Arts Center: www.crookedtree.org or 231-347-4337.
CTAC School of Ballet by the numbers:
Students who have attended the program: Over 3,800
Full-length ballets performed: 23
Student directed/choreographed performances: 15 
Unique concert selection performances: 15
Collaborations with other professional choreographers, orchestras: 8

Here is a small sampling of what our students have achieved after leaving the School of Ballet:

Professional Dance Companies:
Miami City Ballet
Suzanne Farrell Ballet
Oregon Ballet Theater
Charlotte Ballet
Cincinnati Ballet
Virginia National Ballet
Pacific Northwest Ballet
Deeply Rooted Dance Theatre
Ninja Ballet, New York
Rachel Thorne Germond Performance Collage
Grand Rapids Ballet
Company SBB
Professional Dance Training/Apprentice Programs:
School of American Ballet pre-professional program
Gelsey Kirkland Academy training program
Pacific Northwest Ballet trainee program
Los Angeles Ballet apprenticeship
Alonzo King Lines training program
Miami City Ballet pre-professional program
Pittsburgh Ballet Theatre training program
Boston Ballet training program
Bachelor of Fine Arts (BFA) education and degrees from:
University of Michigan
New York University
State University of New York (SUNY) Purchase
University of Illinois
Texas Christian University
Mercyhurst University
Dominican University (California)
Western Michigan University
Dance-Related Careers:
Choreographer, Youth America Grand Prix
Guest Instructor, Pittsburgh Ballet Theatre
Instructor, CTAC School of Ballet
Choreographer, CTAC School of Ballet
Guest Instructor, CTAC School of Ballet
Development/Grantmaking Manager, Dance/NYC
Production Associate & Educator, The Yard
Dance Instructor, North Seattle College
Director, Harbor Springs Performing Arts Center
Light Design Artist, Great Lakes Center for the Arts
Certified Instructor, American Ballet Theatre
Artistic Director/Founder, Croft Residency
Tech Intern, Bates Dance Festival
Tech, Midwest Alternative Dance Festival
Assistant to Artistic Director, Grand Rapids Ballet
Assistant Stage Manager, Karsai Theatre Project (NYC)
Assistant Producer, Blanca Li
Artistic Director, The Croft Residency
Dance Studio Owner, Beautiful Feet Dance Studio
Our students have attended the following summer & year round programs:
The Ailey School
American Ballet Theatre
American Dance Festival
Ballet Hispanico
Ballet Met
Blue Lake Fine Arts Camp
Bolshoi Ballet School
Boston Ballet School
Boys Ballet Intensive
Burklyn Ballet School
Carolina Ballet School
Central Pennsylvania Youth Ballet
Charlotte Ballet School
Chautauqua School of Dance
Cincinnati Ballet School
Colorado Ballet School
Complexions Contemporary Ballet School
Deeply Rooted Dance Theater
Exploring Ballet with Suzanne Farrell
Forrest Academy of Ballet
Gelsey Kirkland Academy of Classical Ballet
Grand Rapids Ballet School
Houston Ballet Academy
Indiana University SI
Interlochen 
Joffrey Midwest, NY summer programs & Collegiate program
Juilliard SI
Kaatsbaan – Extreme Ballet
Kansas City Ballet School
Kennedy Center Ballet Master Class Series
Kirov Academy of Ballet
LINES Ballet School
Los Angeles Ballet School
MELT North Carolina Dance Theatre
Miami City Ballet School
North Carolina School of the Arts
Northwest Professional Dance Project
Oklahoma City Ballet
Oregon Ballet Theatre
Pacific Northwest Ballet School
Philadelphia Ballet School
Pittsburgh Ballet Theatre School
Royal Winnipeg Ballet School
Sacramento Ballet School
San Francisco Ballet School
San Francisco Conservatory of Dance
Saratoga Springs Dance Intensive
School of American Ballet
School of Ballet Austin
School of Ballet Chicago
SEEDS
Suzanne Farrell's Cedar Island Program
Texas Ballet Theater School