Pre-Professional Dance Program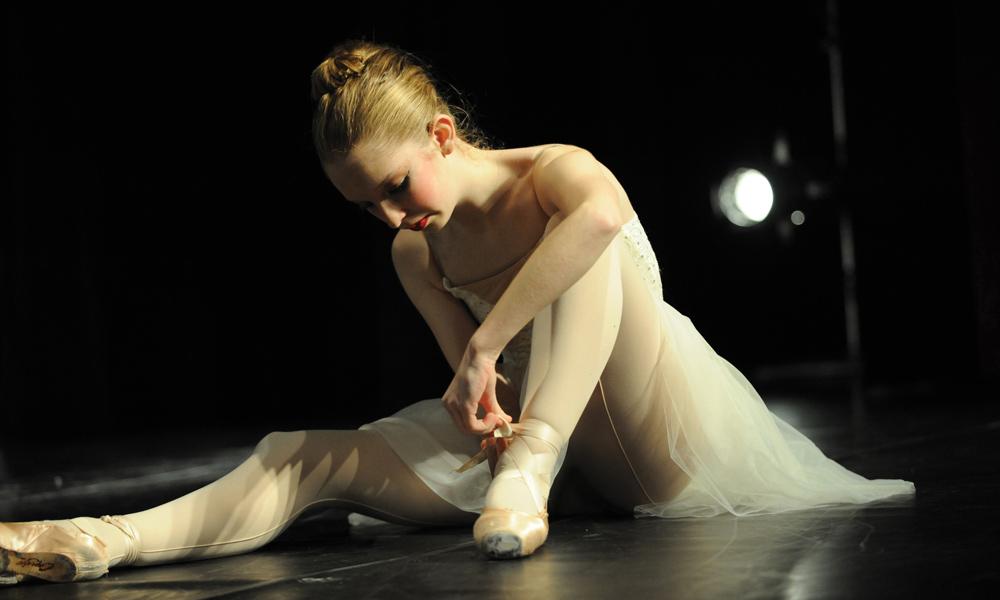 Under the direction and tutelage of Heather Raue, CTAC School of Ballet's pre-professional dancers train 4-6 days per week (12-25+ hours per week) year round. They participate in four large performances every year. Fall for Dance (November) is a student choreographed and directed performance that gives the student dancers an opportunity to explore the many facets of creative expression and performance production. Nutcracker (December) is an opportunity for the pre-professional dancers to demonstrate their classical prowess. The entire School of Ballet comes together onstage every spring (June) for an original full-length story ballet.  After returning from their various summer studies, the dancers are brimming with inspiration for a summer performance in Bay View (August).
Over the past several years, our students have attended (upon audition) the country's most elite summer and year round programs and University dance programs. Many are now dancing with professional dance companies.
Our dancers and their parents travel to Chicago every weekend from the beginning of January through the end of February for auditions. These pre-professional schools accept anywhere from 10 to 150 students worldwide, with over 1,500 students auditioning in most major cities across the world. The success of our dancers' achievements is a testament to their diligence and training.
At the beginning of April, Crooked Tree Arts Center awards it's pre-professional students scholarships to assist them with the tremendous cost of their education away from home. Summer programs average $5,000 for tuition and housing. CTAC School of Ballet dedicates it's Nutcracker proceeds, as well as June & August performances to the CTAC Dance Scholarship Fund. To make a difference in one of our dancer's futures, donations can be made, year round, to the CTAC Dance Scholarship Fund.  Please contact Crooked Tree Arts Center: www.crookedtree.org or 231-347-4337.
Our students have attended the following summer & year round programs:
The Ailey School
American Ballet Theatre
American Dance Festival
Blue Lake Fine Arts Camp
Boston Ballet School
Burklyn Ballet School
Central Pennsylvania Youth Ballet
Chautauqua School of Dance
Complexions Contemporary Ballet School
Deeply Rooted Dance Theater
Exploring Ballet with Suzanne Farrell
Gelsey Kirkland Academy of Classical Ballet
Grand Rapids Ballet School
Houston Ballet Academy
Indiana University Summer Ballet Intensive
Interlochen Summer Dance Program
Joffrey Midwest, NY summer programs & Collegiate program
Kaatsbaan – Extreme Ballet
Kennedy Center Ballet Master Class Series
Kirov Academy of Ballet
LINES Ballet School
MELT North Carolina Dance Theatre
North Carolina School of the Arts
Northwest Professional Dance Project
Pacific Northwest Ballet School
Pittsburgh Ballet Theatre School
Royal Winnipeg Ballet School
San Francisco Ballet School
San Francisco Conservatory of Dance
Saratoga Springs Dance Intensive
School of American Ballet
School of Ballet Austin
School of Ballet Chicago
SEEDS
Suzanne Farrell's Cedar Island Program
Texas Ballet Theater School
Our alumni currently train with the following programs:
Boston Ballet Trainee Program
Charlotte Ballet
Deeply Rooted Dance Theater II
LINES Training Program
Mercyhurst University
New York University
Oregon Ballet Theater Company
Pacific Northwest Ballet School
School of American Ballet
SUNY Purchase
Texas Christian University
University of Michigan
Western Michigan University