Crooked Tree Arts Center in Traverse City presents expanded Merry Marketplace in December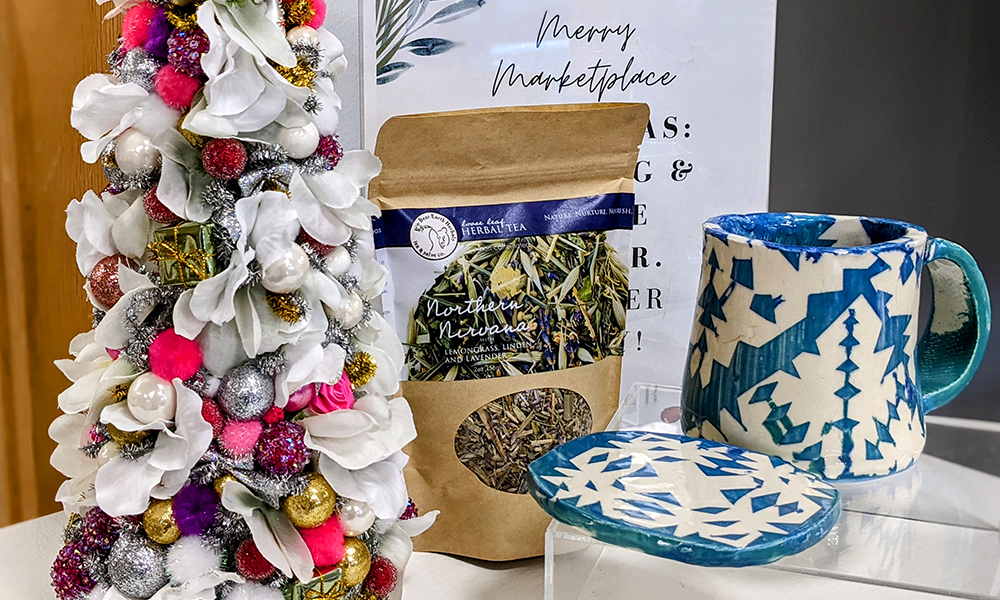 Crooked Tree Arts Center
Traverse City, MI 49684
www.crookedtree.org
231-941-9488
 
Crooked Tree Arts Center in Traverse City presents expanded Merry Marketplace in December
Opening on Thursday, December 2 and running for three weekends at Crooked Tree Arts Center in Traverse City, the Merry Marketplace holiday fair will feature over 20 artists and artisans each weekend. Guests can shop a wide variety of one-of-a-kind, handcrafted artwork, functional pieces, decor, prints, and cards to suit all budgets.  
An annual event, the Merry Marketplace has been extended from one to three weekends. Merry Marketplace dates are: December 2-4, December 9-11, and December 16-18.
Hours are: Thursdays 4-8 p.m., Fridays 10 a.m.-2 p.m, Saturday 10 a.m.-3 p.m.
In addition to holiday shopping, Crooked Tree Arts Center will offer fifteen workshops during the month. Topics include holiday gift tags and ornaments, clay mugs, fused glass pendants, and holiday decor items.
For more information about the Merry Marketplace and holiday workshops, contact Crooked Tree Arts Center at 231-941-9488 or visit www.crookedtree.org/tc. Crooked Tree Arts Center is located at 322 6th Street, downtown Traverse City.

###