CTAC's 2021-2022 Performing Arts Series Presents the Western Brass Quintet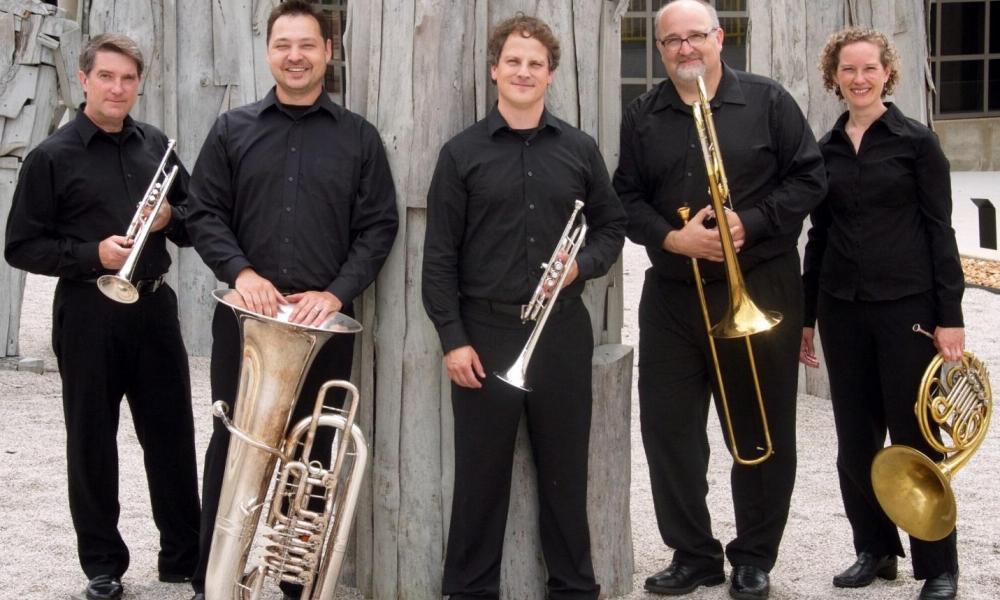 Crooked Tree Arts Center
Petoskey, MI 49770
www.crookedtree.org
231-347-4337
CTAC's 2021-2022 Performing Arts Series Presents the Western Brass Quintet 
On Saturday, February 12, 2022, at 7:30 p.m., Crooked Tree Arts Center's Performing Arts Series continues with the Western Brass Quintet, one of the oldest and most distinguished brass chamber music ensembles that is still active in the United States today. 
Founded in 1966, this ensemble has performed around the world in Russia, Thailand, China, Sweden and more, as well as performed in prestigious American venues such as the Kennedy Center and Carnegie Hall. The Quintet is a resident faculty ensemble in the School of Music at Western Michigan University. 
Following their concerts at Carnegie Hall, the New York Times review raved that "The Western Brass Quintet gave unremitting evidence of their individual talents and ensemble training; chords were precisely weighted and registered, instrumental blends were sensitively arranged, and there was rarely a tentatively attacked or released note." The New York Concert Review describes them as "exhibiting a remarkable flair for the Renaissance style...with remarkable facility and technique." 
The Western Brass Quintet is excited to head north to Petoskey from Kalamazoo to put on a splendid performance at Crooked Tree Arts Center. 
Performing Arts Series tickets are $25 for CTAC Members, $35 for Non-Members, and $10 for students. Cash bar available. 
For more information about Performing Arts Series events, and to buy tickets, contact CTAC at (231) 347-4337 or visit www.crookedtree.org. Crooked Tree Arts Center is located at 461 E. Mitchell Street, downtown Petoskey.
Photo: Western Brass Quintet is set to perform at Crooked Tree on Saturday, February 12, at 7:30 pm. 
###