2020 Annual Fund: Keep creativity at the Center!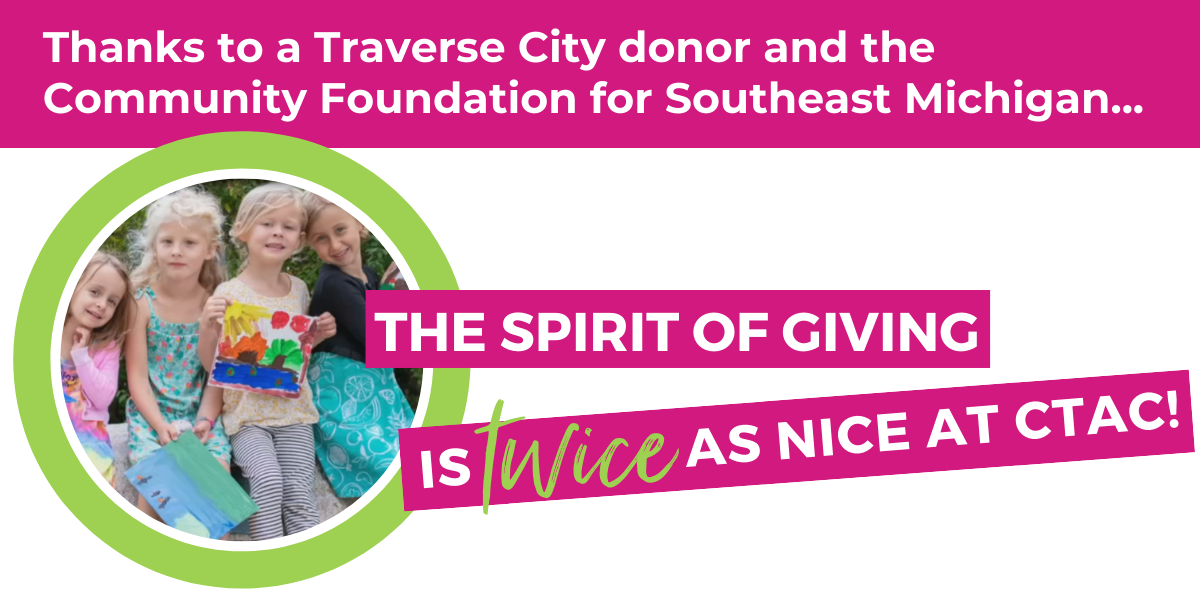 Thanks to a generous donor and the Community Foundation for Southeast Michigan, your gift will be matched dollar-for-dollar up to $25,000!!!
Wow. What a year! 2020 will be forever associated with the word "unprecedented." Unprecedented times, uncertainty, and hardship.
At Crooked Tree Arts Center, we will remember 2020 as a year of unprecedented creativity of our staff and unprecedented generosity of devoted arts supporters like you!
This year's pandemic has presented a challenge for arts organizations worldwide, and we were no exception. In response, we turned our living rooms into concert halls, stages, and art studios to keep the much needed creative spirit and personal connection in our community alive.
We must still raise $70,000 by December 31st to continue serving our community and safely resume our 2021 programming. We are certain that, with your help, we will meet this goal and start 2021 strong!
With your donation, your neighbors will continue to have a safe place to gather, learn, and create during this difficult time.
Please consider a donation to our annual fund before December 31st. To donate online, use the form below.
On behalf of our community, thank you from the bottom of our hearts!
To join our mission, make a donation online using the form above, by calling (231) 347-4337, or by mail to 361 E. Mitchell Street, Petoskey, MI 49770.