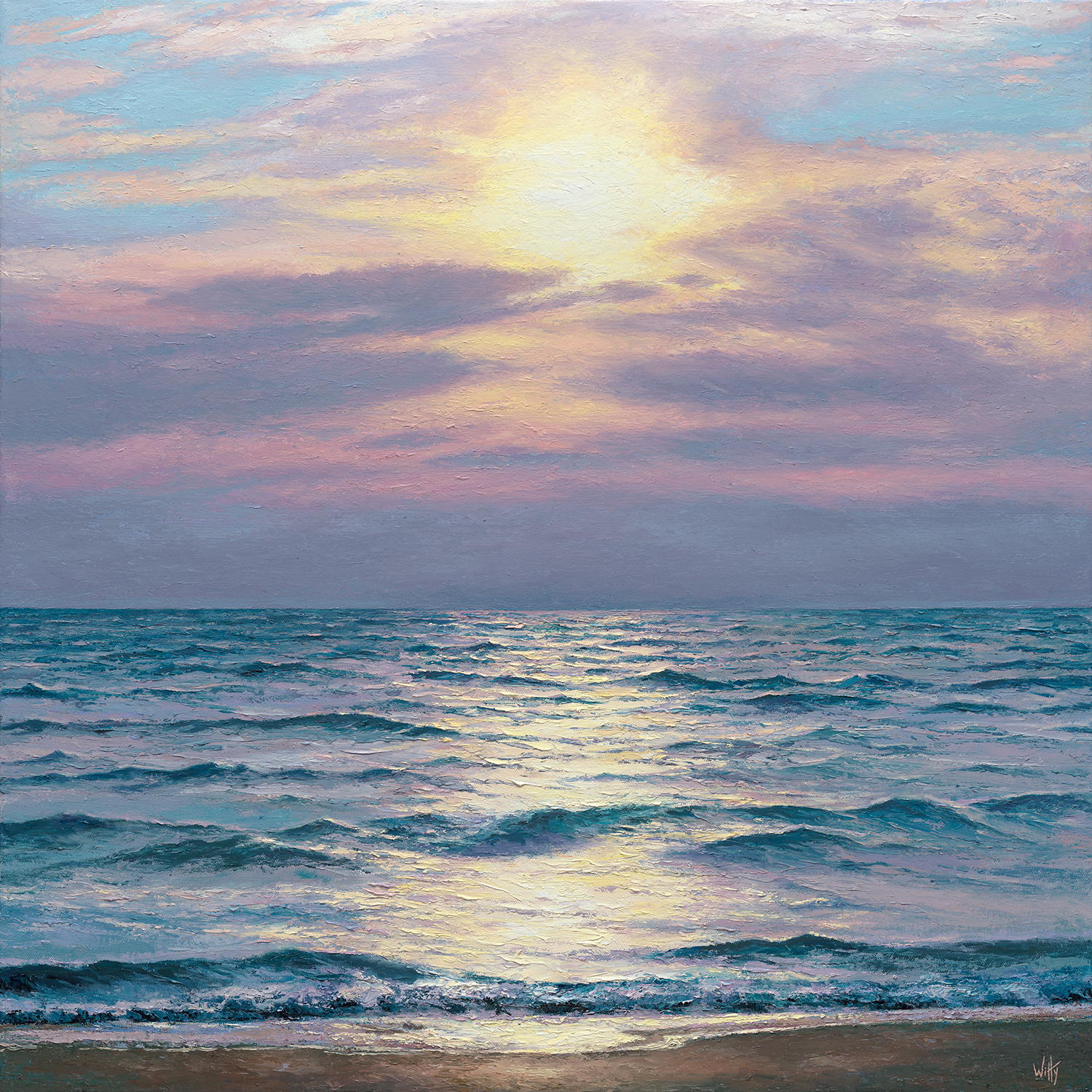 2020 DART for ART Featured Artist:
Trisha Witty, Ethereal
36" x 36" // Oil on Hemp Canvas
Bid online beginning August 14 @ 10 AM
Register to bid at www.DartforArt.givesmart.com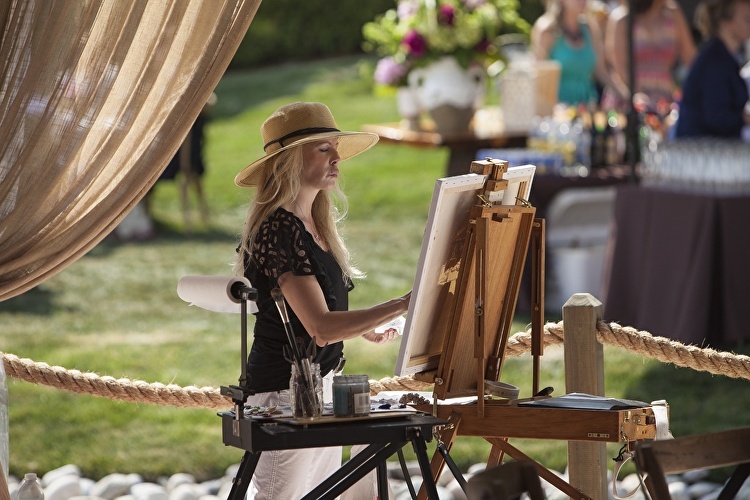 It's long been said that those who have an artistic gift know what direction life will take; that creating art will be a passionate journey rather than a career. For artist Trisha Witty, as early as age three, her family could see her strong interest in drawing and painting.
Throughout her young life, her oils and canvases were always at hand, and by age fifteen, Witty sold her first painting. She was hooked. "When I saw that I could potentially make money selling paintings in the summer rather than making thousands of donuts for my family's bakery, I could imagine a future doing what I loved - being an artist," Witty recalls with a chuckle.
In 1992, at age nineteen, she opened an exclusive gallery in her hometown of Harbor Springs. Her work was well-received, which increased her happiness within the art world. This small community on a tiny jewel-box of a harbor in Little Traverse Bay where Witty was raised, was a strong influence in her emerging art style. Studying the flawlessly clear water, stretches of pristine beaches, and the deep forests gave pleasure to her artful eye. Early on, her oils were free-flowing, dappled meadows, wind-driven lake clouds, delicate nuances of flora, fauna, and glistening shorelines, all courtesy of the local environment, plus her own keen, self-taught skills.
As a young artist and entrepreneur, Witty managed to balance painting, business, and education, receiving three Liberal Arts degrees from the University of Michigan. In the late '90s, after graduating, she spent time in Florida having a gallery in Naples and a studio in South Beach Miami. Witty trekked to the Caribbean, throughout Europe, and all the way to the Middle East. And for many winters, Witty set up her easel in California. As a result, viewers of her oils enjoy an array of subjects, from the ocean coastlines to mountain peaks, and lavender fields to vineyards. She paints distinctive, locale-specific scenes as well, including a charming line of working camels in Dubai.
Witty has respectfully paid close attention to the arts, culture, and essence of each locale in which she's had the privilege to visit or live. Her art, all in archival oils and painting with the strokes of a single palette knife, have light and life - they move and breathe.
Along her professional path, Trisha Witty has found a warm reception for her work, whether with established patrons or with those who are becoming newly acquainted with her. This interaction has nurtured personal growth for her as an artist and given her sustained passion to create. When a new piece is coming into being, and the first inspired bit of paint hits the canvas, Witty can barely contain the butterflies of excitement. Hundreds of her well-loved and special creations hang in collections, both near and far...she invites you to share in the experience.
---