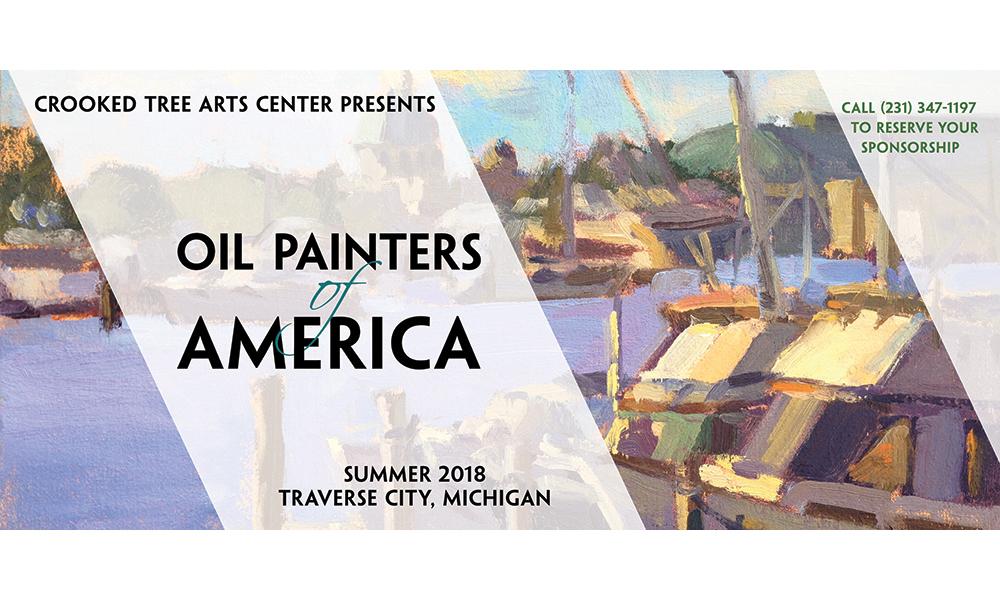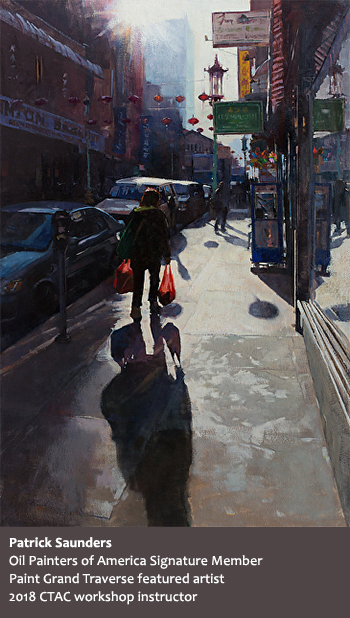 Sponsoring a purchase award is your ticket to shop the Oil Painters of America exhibition before the general public! Show your support for the arts, and add original, high quality artwork to your home or business.
Your sponsorship is a pledge to buy artwork, and is purchased in increments of $1,000. Sponsor perks include:
Your name/logo prominently displayed on our gallery wall for the duration of the exhibition.
Your name/logo in the full-color exhibition catalog, email newsletter (10,000+), website, and print newsletter.
Paid social media posts thanking you for your support (with your organization tagged, if applicable).
Complimentary tickets to the OPA opening reception on June 22, 2018, as well as special events throughout the summer.
The Oil Painters of America juried summer salon show will be exclusively presented by Crooked Tree Arts Center - Traverse City, and will be on exhibit June 22 - September 1. The OPA represents over 4,000 artists throughout North America, and is dedicated to promoting excellence in representational (non-abstract) art. The exhibition will include over 200 pieces by many of the top oil painters working today.
To reserve your purchase award or get more information, please call Crooked Tree development director Cindy McSurely at 231-347-1197 or email cindy@crookedtree.org.