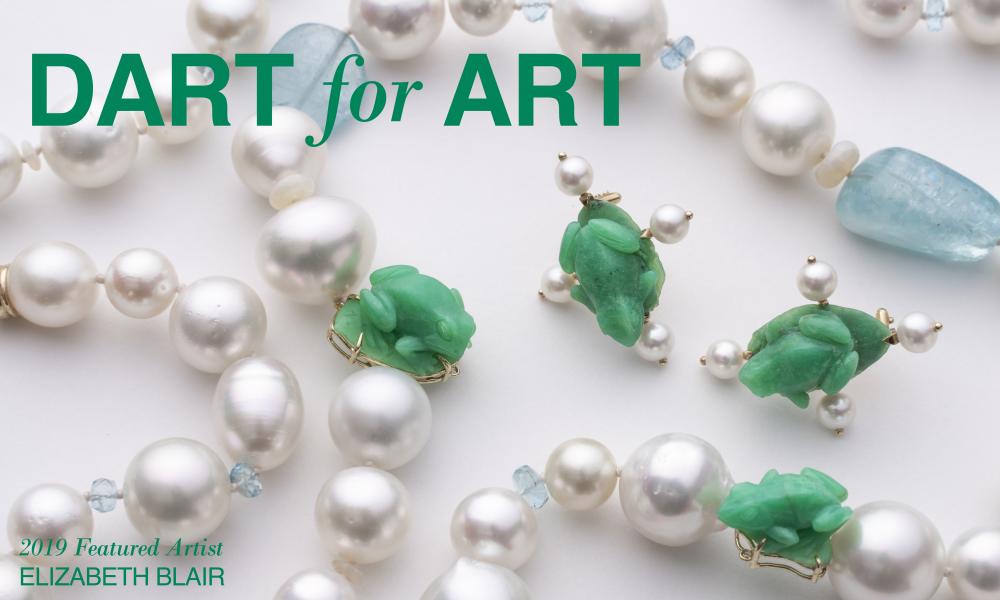 DART for ART is Crooked Tree Arts Center's largest fundraiser of the year. One of the premier events in Northern Michigan, DART is not your typical fundraising party - it's a two-day event with an arts and epicurean emphasis!

Preview Night: Wednesday, July 17, 2019
DART for ART: Thursday, July 18, 2019
DART for ART is held at the Irish Boat Shop Warehouse
195 Fairview, Harbor Springs
What is DART for ART?
DART is a two-day event that culminates with guests "darting" for their choice of more than 250 original pieces of work created by artists of local, regional, and national acclaim!
On Wednesday's PREVIEW NIGHT, meet the winemakers, chefs and artists! Sample wine and craft beer as you dine on specialty dishes and desserts from guest chefs, bid on auction items, and preview all the DART for ART artwork. This pop-up gallery features more than 250 pieces from local and national artists - everything from paintings, watercolor, photography, jewelry, pottery, sculpture, and more! 
Thursday's MAIN EVENT begins with cocktails and featured hors d'oeuvres from guest chefs and continues with a seated gourmet dinner. There are many wonderful items to bid on in both the silent and live auctions. The evening concludes with the most exciting part of the night - "darting" for artwork! Guests will "dart" (run) for their choice of artwork from the pop-up gallery and leave with an original work of art at no extra cost - "darting" is included in the ticket price.
Proceeds from DART for ART benefit the arts center's year-round programs including exhibitions, concerts, classes, school tours, dance, scholarships, and so much more. If you would like to learn more about this distinctive event, please contact CTAC at 231.347.4337 or andrea@crookedtree.org.
Call for DART for ART Donations
We hope that you will join us in our mission and donate a piece of your art in support of Crooked Tree Arts Center.
CTAC uses CAFE (CallforEntry.org)a free, online service for artists for all calls for entry, including DART for ART call for donations. Should you have any questions about this process, please do not hesitate to contact Lucy Blythe at (231) 347-7870.
The DART Artists Catalog
CTAC produces a full-color catalog of the donated artwork for the event that includes each artist's contact information, and galleries that exhibit their work. The catalog is given to each DART for ART guest, is posted on CTAC's website and in our galleries.  Artists interested in donating to DART for ART, may complete the Call for Donations above or contact Lucy Blythe, at lucy@crookedtree.org.
View the 2018 D'Art Artists Catalog